Presenting the Furniture Landscape – Poiat and Its Partners at Stockholm Furniture Fair 2023
The story behind Poiat – meet our founders Timo Mikkonen & Antti Rouhunkoski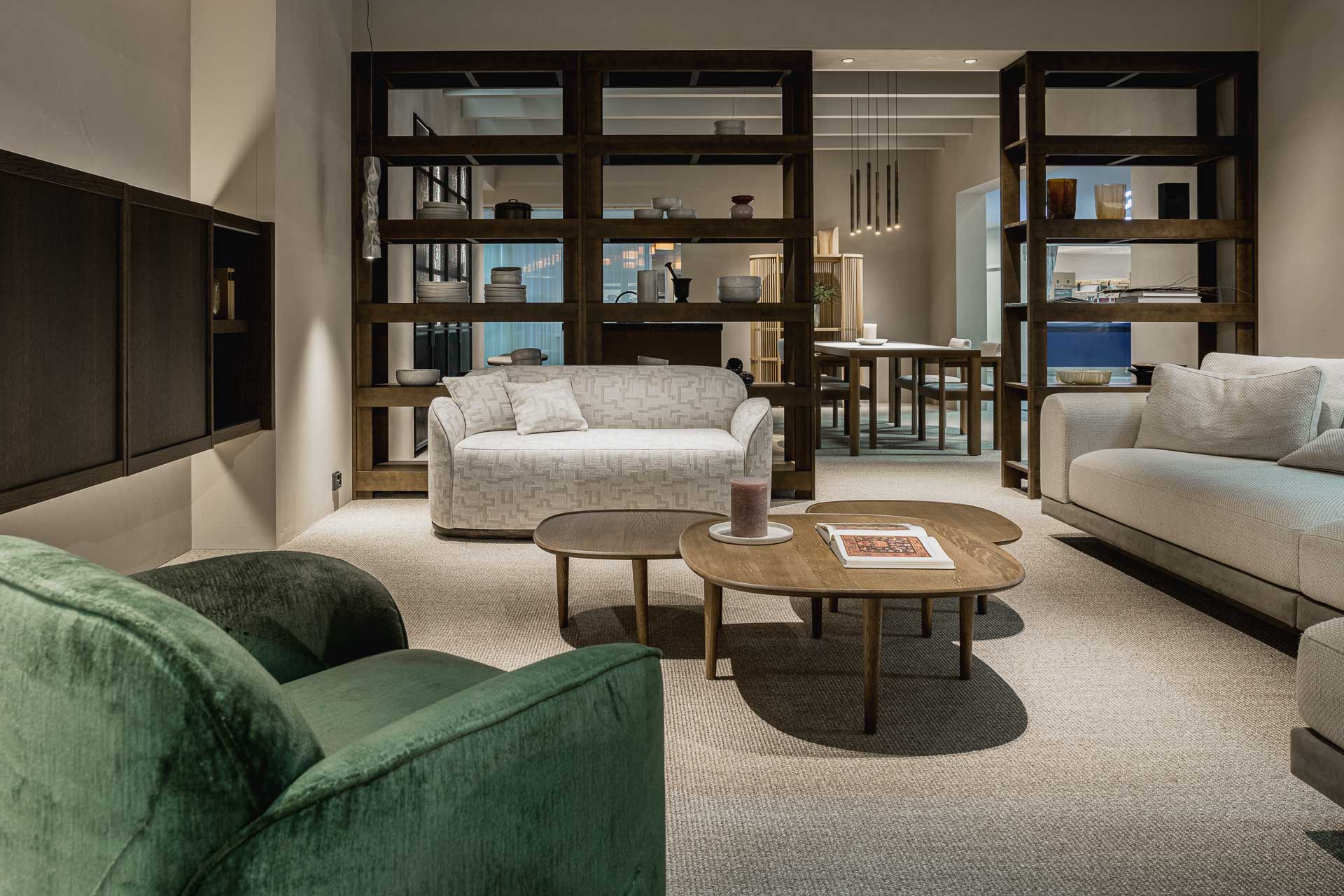 The Lounge at The Fair Pavillion
Three leading Finnish design companies – Poiat, Saari and SAAS Instruments – combined their strengths in a new concept for living, which was launched at Stockholm Furniture Fair on February 7, 2023. The concept exhibited the new products of the Poiat furniture collection, Saari's Harmon fixed furniture line and SAAS Instrument lights.
"Harmon Furniture Pavilion provides a holistic furniture environment that brings out the capabilities of our design companies at their best," says Timo Mikkonen, Co-founder and Head Designer of Poiat. "The pavilion is an optimal setting for us, allowing us to present our combined expertise and our products from different fields, which combine to create our shared vision for living. Poiat, Saari and SAAS Instruments all focus on projects that feature vision, craftsmanship and made-to-order products."
The pavillion is an imaginary home presenting a combination of a kitchen, a living room, a bathroom and a walk-in-closet. The display is based on the manufacturing company Saari's fixed furniture set Harmon. The set is easy to use to build a functional and visually balanced interior. Harmon's solid wood furniture has oak surfaces and structural frames made from medium-density fiberboard (MDF). Saari manufactures high-quality kitchens, bathrooms and storing solutions, which are built to order by carpenters.
"We work with the best Finnish experts in varied types of projects. The Harmon fixed furniture set at the pavilion, produced with Poiat and SAAS Instruments, is a good example of our modifiable products that help clients to build unique interiors," states Tuomas Pyrhönen, CEO of Saari.
The light system of the pavilion, integrated with the Harmon fixed furniture, is supplied by SAAS Instruments. The system combines a range of SAAS Instrument lights used for a variety of purposes including design lights such as SUB, Routa, Light Ware, 340Y, Pipeline and Stick. SAAS Instruments works closely with architects and designers to produce made-to-order lighting for both public places and private settings.
"We love to say 'yes' to assignments that are outside our comfort zone. Researching the challenge and building a lighting concept together with the client is exciting and rewarding. Lights are the easiest way to upgrade both interiors and exteriors to make them more pleasant and sophisticated," says Håkan Långstedt of SAAS Instruments. "We understand darkness owing to our northern environment. Our light system for the Harmon furniture at the pavilion balances the pavilion's ambiance and aesthetics. Light and shadows give the display the impression of a very special home."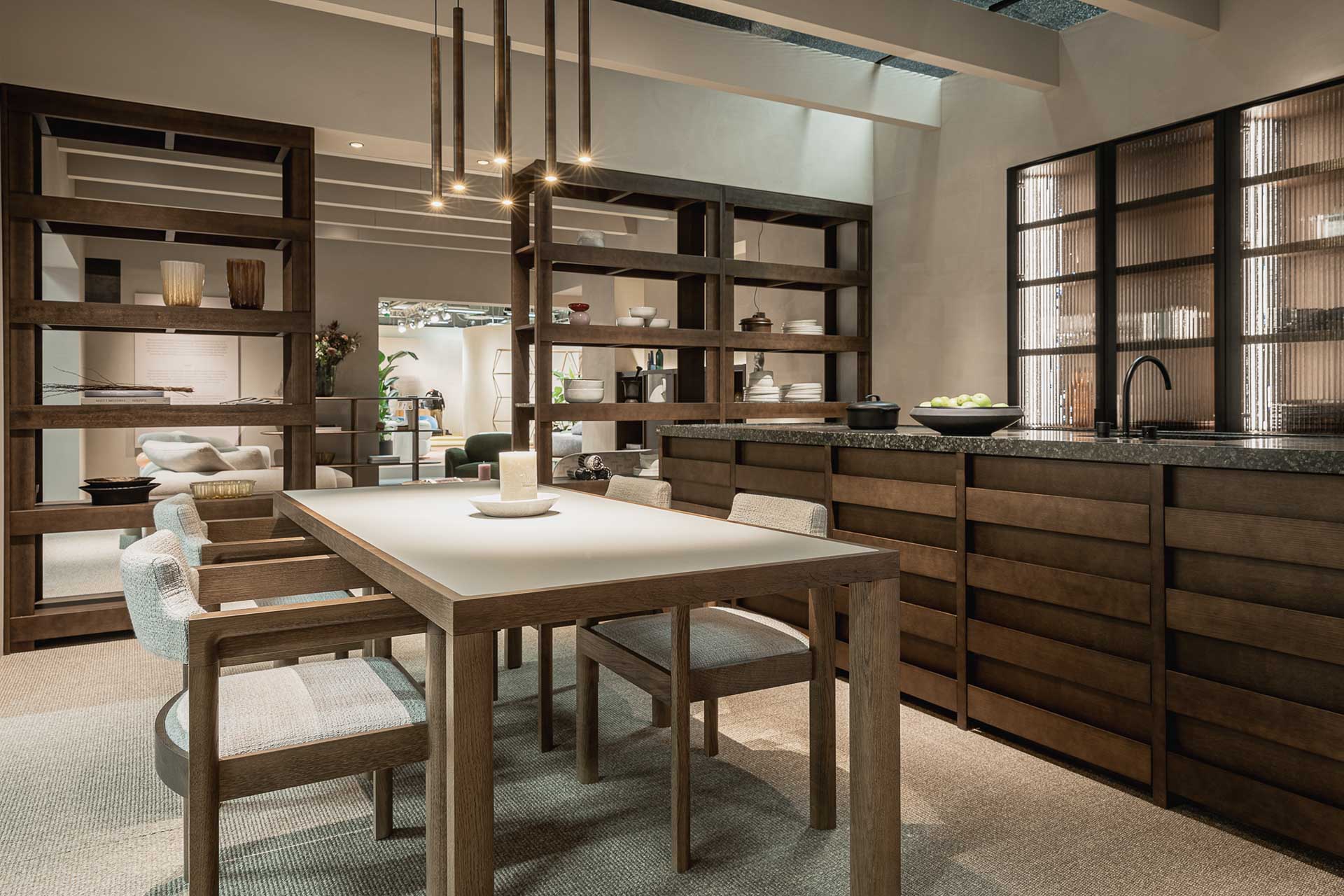 The Kitchen and Dining Area at The Fair Pavillion