Bastone Bar Collection Launch at Helsinki Design Week 2023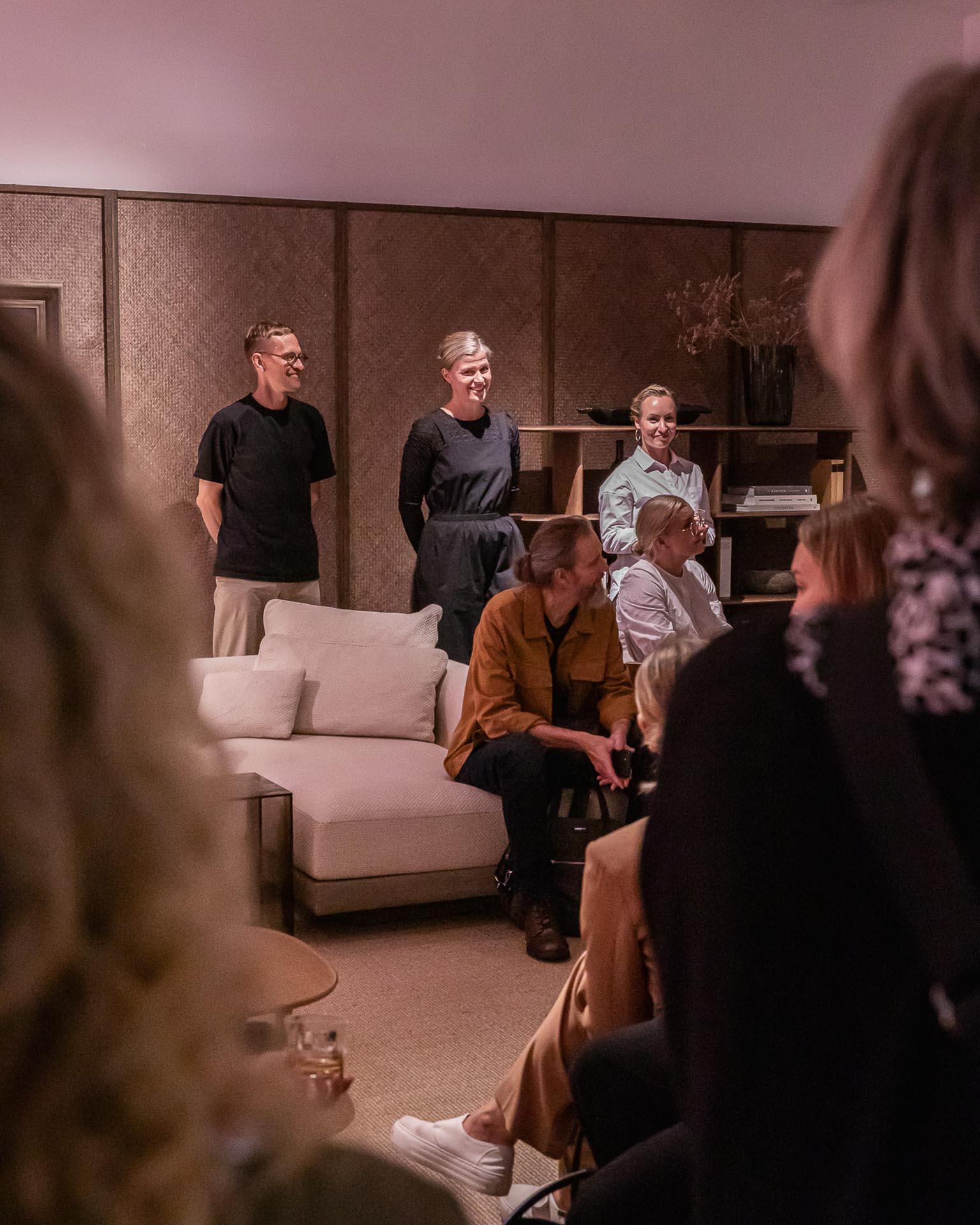 During Helsinki Design Week 2023, our showroom on Merikatu 1, Helsinki, was transformed into a cozy bar for one evening – Bar Bastone.
The event marked the launch of the new members of our Bastone Collection, a drinks trolley and a bar cabinet.  Drawing inspiration from the café and bar culture of the early 20th century, Bar Bastone created a space where the past and future peacefully coexisted.
Among the new Bastone furniture, the visitor had the opportunity to view captivating artworks by the visual artist Daniel Enckell from Raseborg and also enjoy an aperitif from a local vermouth maker, The Helsinki Vermutti Company.
The highlight of the evening was a mesmerizing live performance by a classical contrabassist, Lassi Laine, who filled the space with the rich and melodic tones of classical compositions and created an enchanting musical experience.